SMSF Property
16 point checklist for SMSF borrowing

Are You Considering SMSF Borrowing?
Do You Want To Avoid Costly Errors?
We highly recommend you seek professional advice when you're considering SMSF property investing and SMSF borrowing. At Leenane Templeton we can help establish a SMSF and work towards a successful SMSF borrowing arrangement. To ensure your SMSF borrowing arrangement is successful, Leenane Templeton will;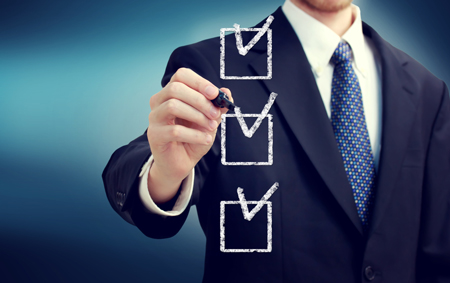 1.

Review the draft contract to confirm exactly what is being purchased and if multiple titles exist or are likely to exist in the future (additional fees will apply for multiple titles).
2.

Provide a formal letter of advice on how the transaction is to be structured, how the SMSF will operate for the duration of the property ownership, how the purchase will be funded, how to fund ongoing debt obligations and how the debt will be paid out.
3.

Document a loan payment schedule including cash flowing from rental income, contributions, expenses and interest.
4.

Rollover existing superannuation funds if necessary.
5.

Provide instructions on how to purchase the SMSF property and what actions to take if the property is acquired at auction.
6.

Obtain pre-approval through a variety of lenders who provide SMSF borrowing to give you certainty prior to signing a purchase contract.
7.

Establish the corporate trustee of the bare trust and the bare trust itself.
8.

Ensure the name on the contract is in compliance with stamp duty laws.
9.

Co-ordinate the conveyance of the SMSF property through our specialist SMSF conveyancing lawyer.
10.

Document the SMSF Investment Strategy.
11.

Co-ordinate the formal application for finance following purchase and supplying the necessary supporting documentation for the lender, including cash flows.
12.

Make recommendations for life, TPD, trauma and income protection insurance ensuring the debt obligations can be managed or repaid in the event of injury or illness.
13.

Organise the drafting of leases if a tenant is going to be a related party (additional legal fees will apply).
14.

Retain the documentation as a permanent record which may be required at any time during the property's ownership.
15.

Review the transaction with you post settlement to summarise the key features of the SMSF borrowing.
16.

Annual review of your SMSF investment strategy and insurance*.
* when Leenane Templeton is responsible for the ongoing administration of the SMSF.
What Leenane Templeton won't do…
Leenane Templeton are the self-managed super specialists. We are not real estate agents or property developers. Therefore we do not persuade you to acquire a particular property or package up a deal with a potentially inflated purchase price. We are here to ensure you make the most out of the opportunities available through an SMSF borrowing arrangement.
However, we will veto a property purchase if such a transaction would threaten the legitimacy of your retirement savings or if the transaction is uneconomic. For a free initial SMSF investment strategy discussion please call our team to arrange a convenient time for one of our SMSF Investment strategy advisors to help.