SMSF Specialist Advisors
Leenane Templeton has several accredited SMSF Specialist AdvisorsTM and two SMSF Specialist AuditorsTM. Accreditation is gained through experience and examination and is a testament to the quality of service and expertise available to you.
What is SPAA membership?
Within Leenane Templeton we have a number of accredited members of the SMSF Professionals' Association of Australia Limited (SPAA) a professional body for SMSF advisors in Australia. This membership aligns our individual advisors with the professionalism and integrity of SPAA and to gain valuable up-to-date information about the issues affecting the industry. Further details about SPAA can be found at www.spaa.asn.au
What is a SMSF Specialist AdvisorTM
A SMSF Specialist Advisor is a professional advisor who has undertaken a program for SMSF professionals through SPAA and consists of examination, referee checks and CPD activity. Leenane Templeton's SMSF Specialist AdvisorsTM include Andrew Frith and Craig Lowrey.
What is a SMSF Specialist AuditorTM
A SMSF Specialist Auditor is an audit professional who has undertaken a SPAA program with a higher requirement for skills and knowledge due to their statutory obligations. It shows a clear signal to other professionals working within SMSF that the auditor knows what they are doing.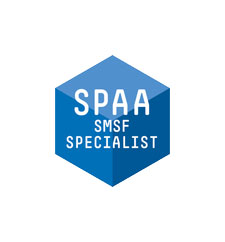 To be eligible as a SMSF Specialist AuditorTM Nerrisa Matthews and Chris Laffey of Leenane Templeton had to undertake the SMSF Specialist AuditorTM program and complete the examination, referee check and CPD activity review and satisfy tough eligibility criteria including:
Be a Registered Company Auditor through the CPA
Be a SPAA General Member
Over 40 hours of structured training
Practical SMSF Audit experience with over 1,000 hours and signed as the "Approved Auditor" of 75 or more audits over 12 months
Two character references
Conducts SMSF audits in accordance to SPAA Standards of Professional Conduct
Conducts SMSF audits in accordance with Guidance Statement GS 009 Financial & Compliance Audits of Self Managed Superannuation Funds issued by the Auditing and Assurance Standards Board
Agree to satisfy SPAA's continuing Professional Development and Quality Review Program requirements
Hold current valid and binding Professional Indemnity insurance covering the SMSF audit service
Ask to speak with one of our SPAA Accredited team members today call

1300 587 673
Page content & logo usage approved by SPAA 20 Jan 2012