SMSF Specialist Advisors
Leenane Templeton has several accredited SMSF Specialist AdvisorsTM.  Accreditation is gained through experience and examination and is a testament to the quality of service and expertise available to you.
What is SPAA membership?
Within Leenane Templeton we have a number of accredited members of the SMSF Professionals' Association of Australia Limited (SPAA) a professional body for SMSF advisors in Australia. This membership aligns our individual advisors with the professionalism and integrity of SPAA and to gain valuable up-to-date information about the issues affecting the industry. Further details about SPAA can be found at www.spaa.asn.au
What is a SMSF Specialist AdvisorTM
A SMSF Specialist Advisor is a professional advisor who has undertaken a program for SMSF professionals through SPAA and consists of examination, referee checks and CPD activity. Leenane Templeton's SMSF Specialist AdvisorsTM include Andrew Frith and Craig Lowrey.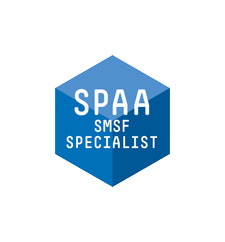 Page content & logo usage approved by SPAA 20 Jan 2012