SMSF Reports
Thank you for visiting our stand at the Sydney Trading and Investing Expo. As discussed please find a number of recent SMSF Reports that we have made available for you to download. These SMSF Reports have been given to us to distribute by permission of Russell Investments.
For more fact sheets and information about our specialist SMSF services please visit our home page.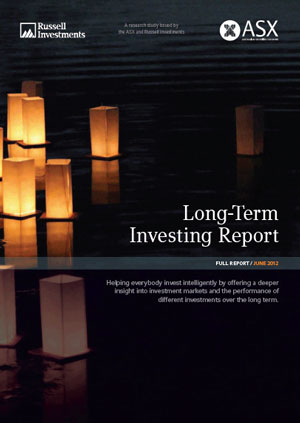 ---
SMSF Perspectives – 2012 LongTerm Investing Report
In this article Eric Quak, SMSF Development Manager for Russell Investments discusses how SMSF portfolios can benefit from diversification.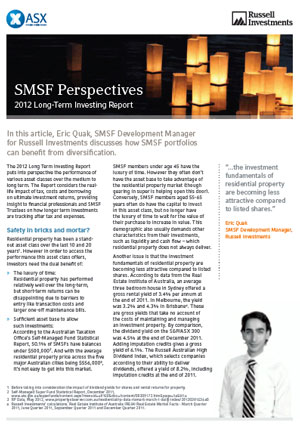 ---
An annual study of the self-managed superannuation funds – Industry Report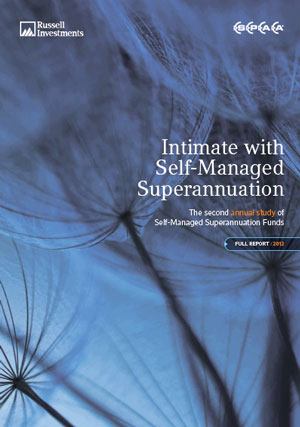 ---